Back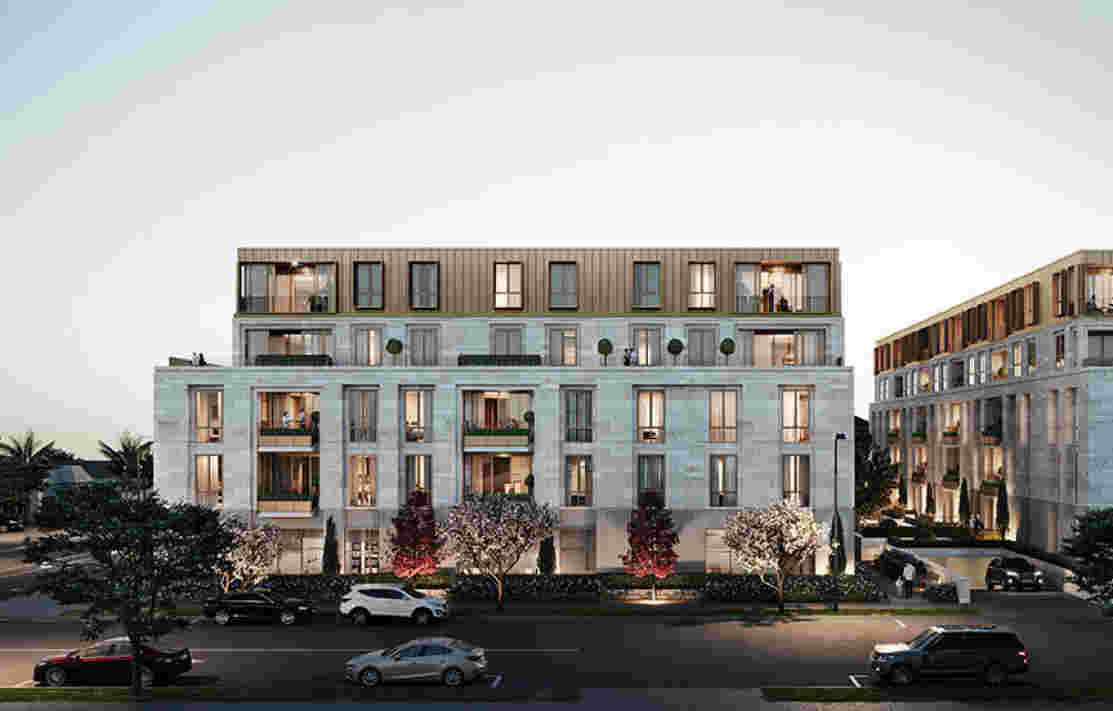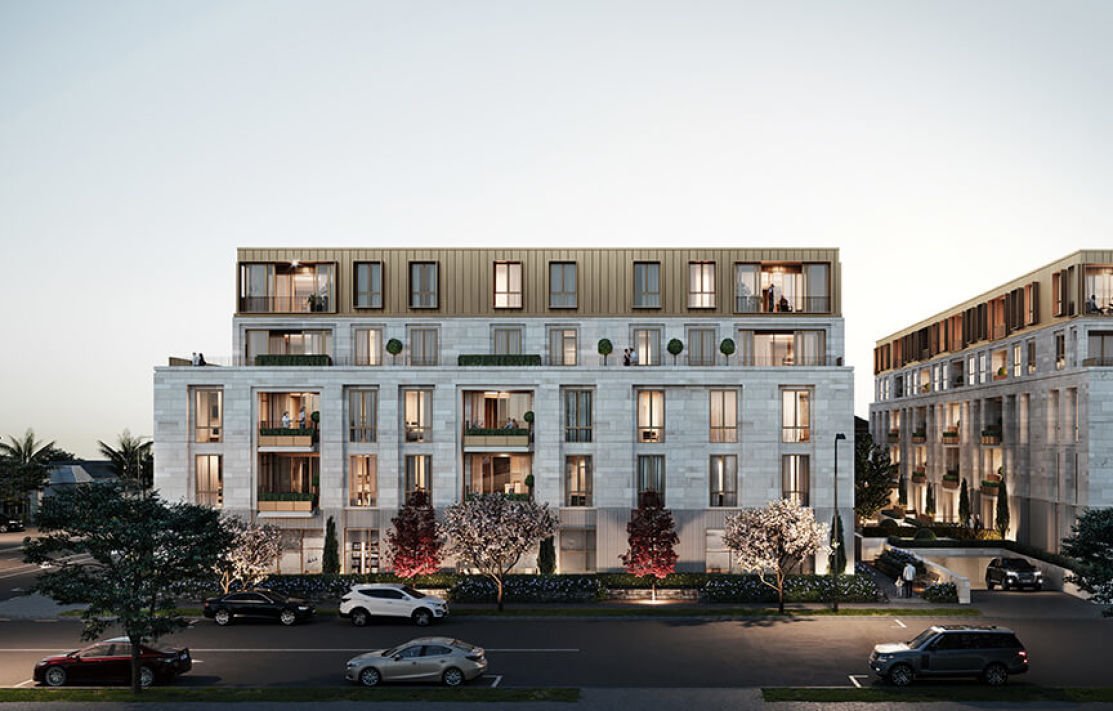 Town & Around -Blind Precinct Comes Full Circle
General News
2nd Dec 2019
The Blind Foundation's land in Parnell is set for a return to accommodation use after a 30-year gap since hostels for older blind people closed. This time, however, the new wave of residents coming to the address will not necessarily have sight problems and they will have bought premium apartments in a retirement village.
The foundation, which has recently renamed its operational side to Blind & Low Vision NZ, has a property arm which has joined with retirement village operator Generus Living to seek resource consent for up to 116 apartments in two new five-storey buildings.
The ground floor of one building will become the foundation's head office.
With a footprint of 6449m², the new buildings will fit in the block between the heritage Jubilee Building on Parnell Rd to the south, Maunsell Rd to the north and the Birthcare building on Titoki St to the west.
The new buildings will occupy a quarter of the land known as the 'Foundation Precinct' and in doing so will take the sites of three other structures: Awhina House, which was built in 1996 for the foundation's offices; a former boys' hostel converted to offices, and a 1915 private house which the foundation bought in 2017, on the corner of Maunsell and Parnell roads.
Please click on the image below to read the article in full.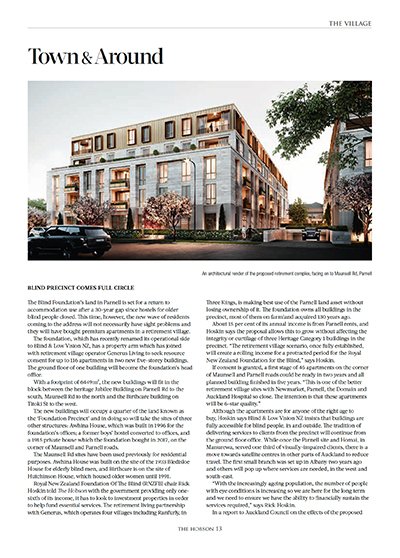 Back
Share this article via: