Back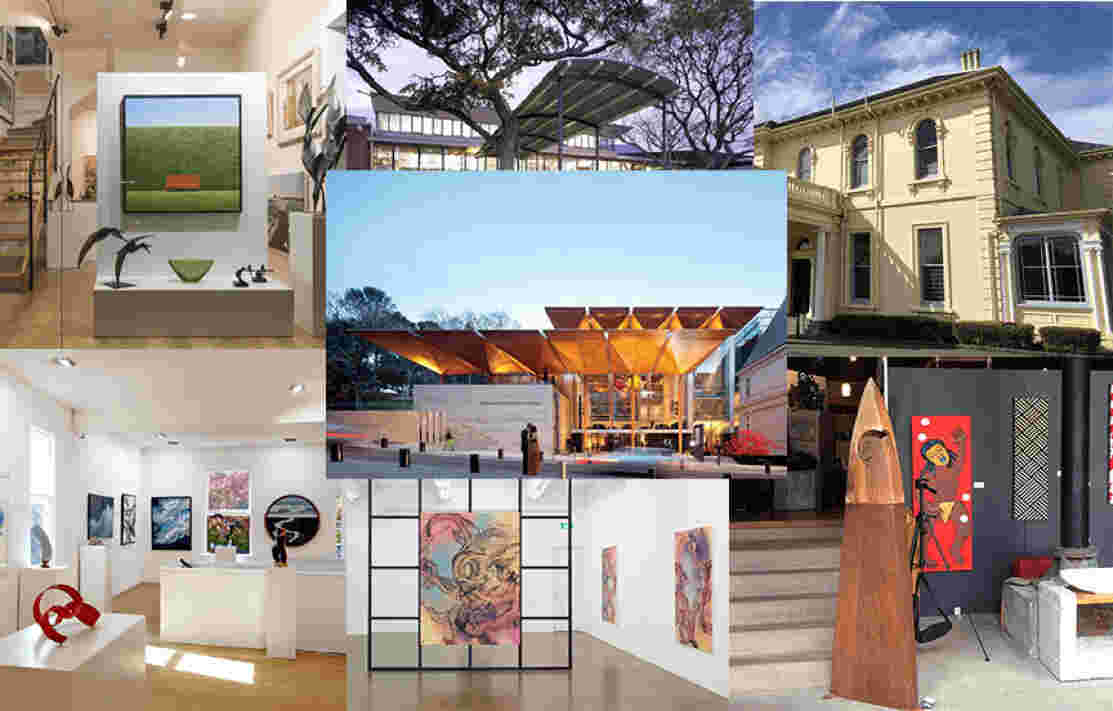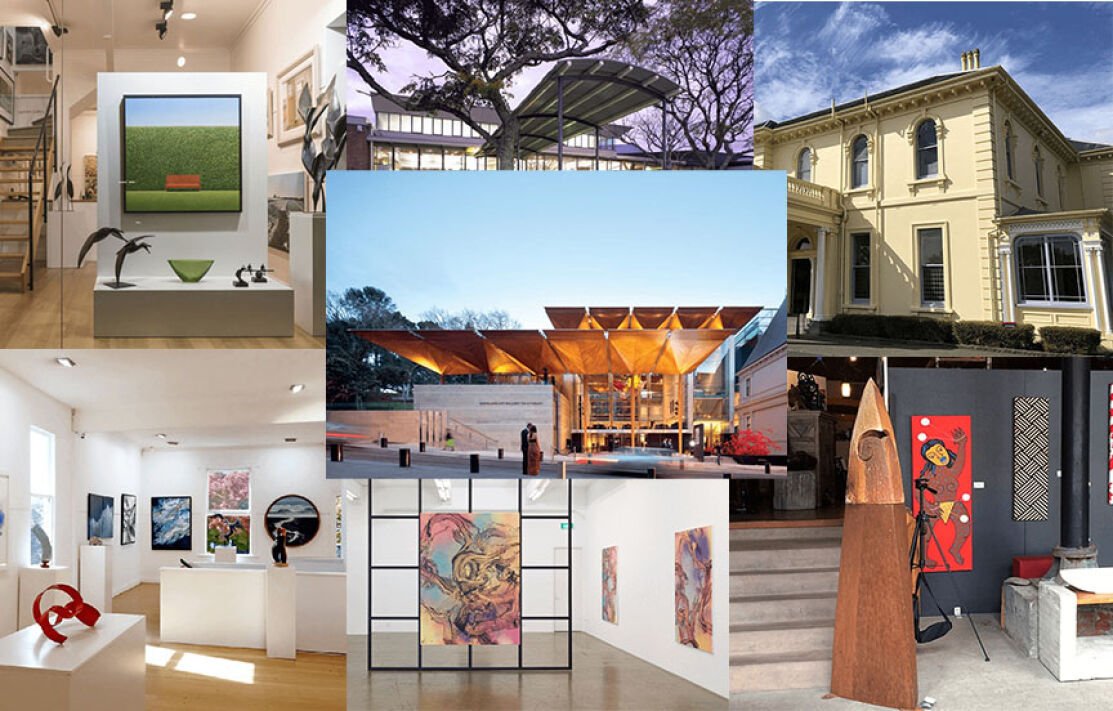 Top 7 Art Galleries in Auckland
General News
26th May 2022
Auckland is one of the busiest cities in New Zealand, and with the rich and talented artwork on display every day, there's little surprise as to why. With a hunger for creativity and beauty, there can seem to be little available – either you think you've exhausted all options in your area, or you don't know where to start.
Luckily, we've comprised a list of the best art galleries to visit in Auckland – we're sure you won't be disappointed.
1. Auckland Art Gallery Toi O Tamaki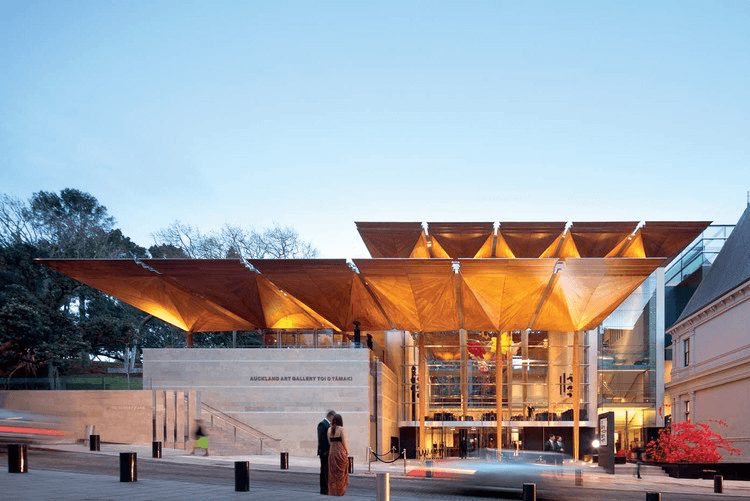 (Source)
The largest art gallery in Auckland, this prestigious and luxury building houses a collection of 1500 works, including 11th century pieces all the way to modern and post-modern exhibits from 2022. Founded in 1888, this is New Zealand's most well-known art gallery, providing visitors and exhibition donors alike with inspiring and thought-provoking art with every new addition.
Get a bite to eat with friends and family at the art gallery's cafe after making your way through its stunning collection – or browse the international exhibitions if you're in the mood for even more remarkable works of art.
2. Gow Langsford Gallery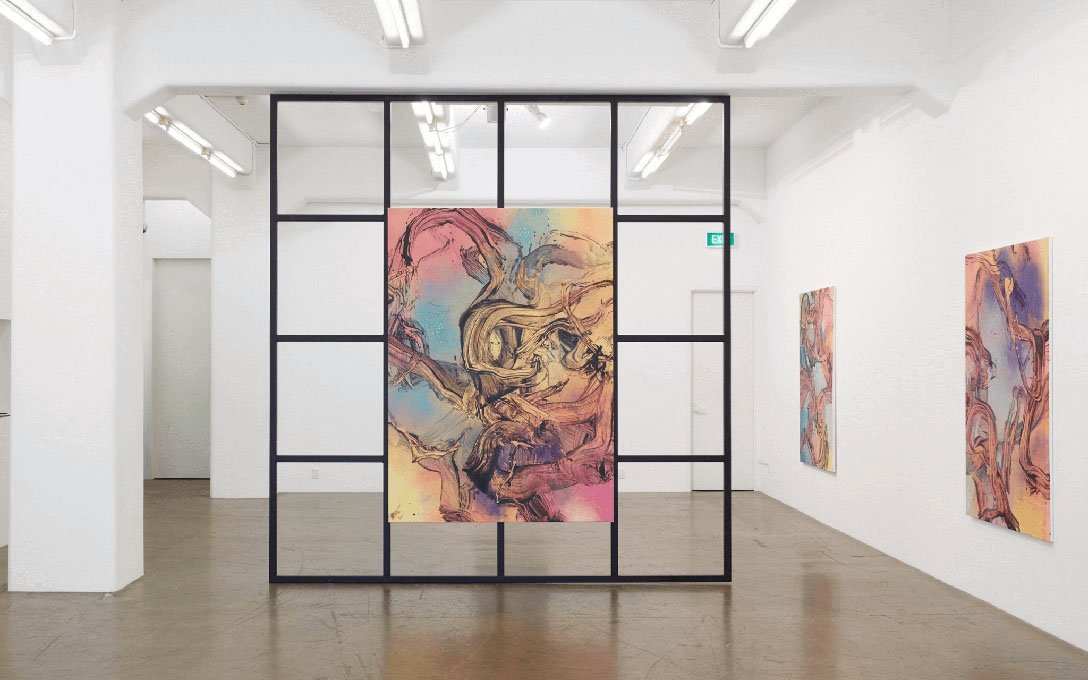 Gow Langsford, as located on Kitchener Street (Source)
There can't be a more contemporary art gallery in New Zealand. Making a name for itself with its in-depth exploration of art and artists alike, Gow Langsford is located across the street from our first pick, with two gallery spaces; one occupies Lorne Street, the other Kitchener Street.
The gallery provides a detailed and comprehensive selection of guided tours, along with artist statements. The guides provide an enlightening and informative insight into the work on display and give a unique insight into their importance.
Gow Langsford boasts a slew of impressive and acclaimed artists, both locally and internationally. These include Max Gimblett, Andy Warhol and Pablo Picasso. More modern additions include the works of Judy Millar and local artists Stella Corkey, David McCracken and Graham Fletcher.
3. Kura Gallery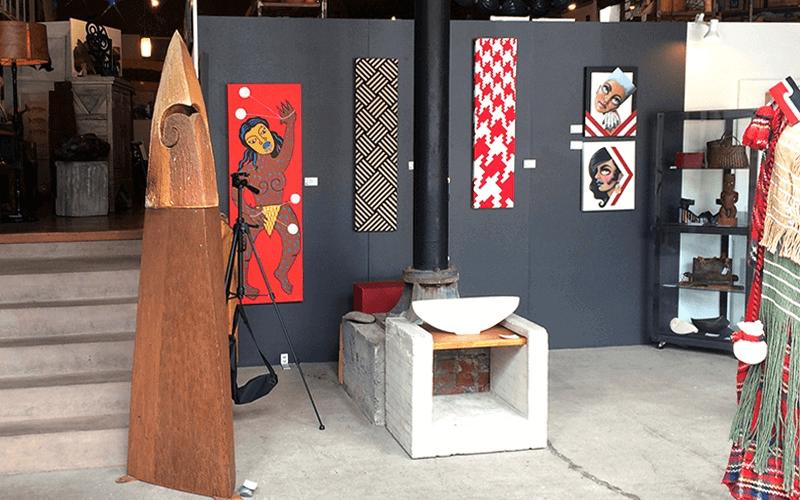 Unique pieces of New Zealand art (Source)
An art gallery committed to the preservation and creation of Maori art and design, this stunning art venue has kept it Kiwi since 1998. With galleries in Auckland and Wellington, exhibitions range from the traditional Maori carvings and designs to more contemporary pieces by New Zealand artists.
The Maori carvings are beautiful, with innovative weavings, designs, and genuine pounamu (greenstone). Wall art, wearable designs and paintings of natural New Zealand wildlife abound, leaving something eye-catching for each and every visitor.
Inspiring, easy to navigate and featuring a gift shop full of wonderful items, the Kura Gallery is the proud home of artists such as Maria Brockhill, Gareth Barlow, Anna Gedson and Sheyne Tuffery.
4. Melanie Roger Gallery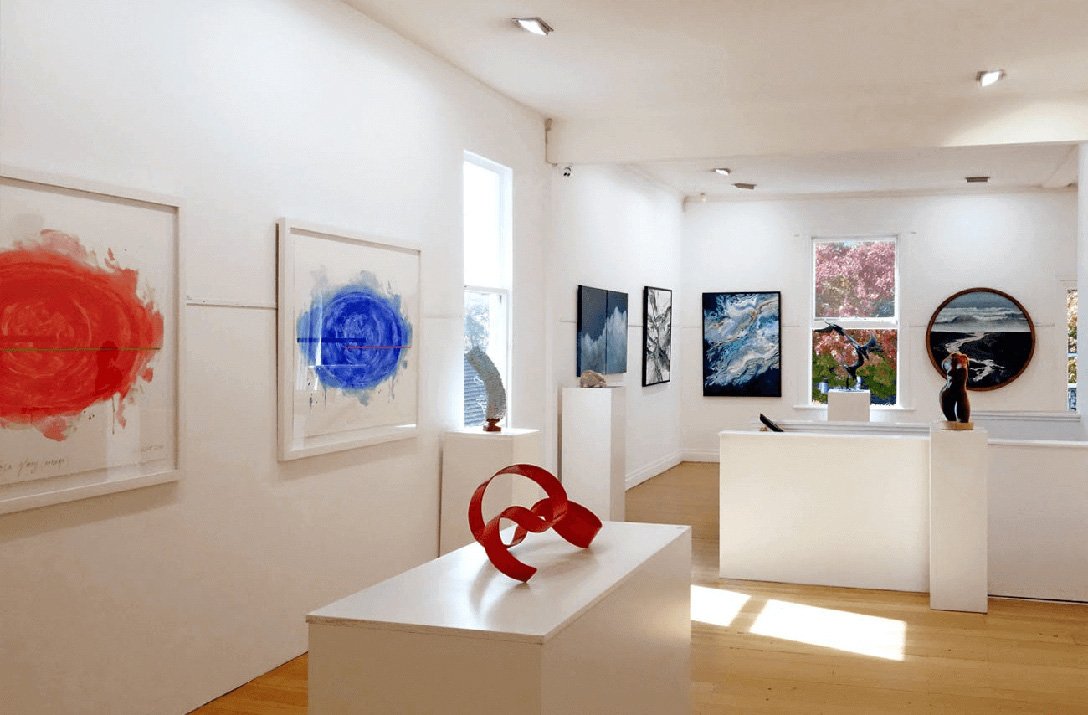 Located on Karangahape Road, the Melanie Roger Gallery is the centre of vibrance and creativity in Auckland. Encounter New Zealand's freshest talent amongst an array of interesting and authentic pieces from artists like Billy Apple, Stanley Palmer and Tame Iti.
Unlike other art galleries on this list, the Melanie Roger Gallery changes its exhibits every month, wishing to showcase new and raw talent from all over the country. This keeps their exhibits incredibly fresh and allows visitors the opportunity to see emerging new artists from all walks of life.
5. Parnell Gallery
Just a small commute from our luxury retirement village, Parnell Gallery is the talk of the town, and it's clear why: it has an established record of hosting outstanding contemporary and traditional art exhibitions, and is a pioneer of art and creativity since first opening its doors in 1976. Situated amongst stunning scenery and overlooking the city (Rangitoto lies just in the distance, if you can believe it!), you'll be spoiled for choice when you visit.
Exhibitions are held monthly, predominantly from New Zealand artists wanting to showcase their wall art, traditional carvings and paintings alike. Otis and Dick Frizzell, Shane Hansen and Gretchen Albrecht are just a few of the biggest names to have their work displayed here.
6. Te Tuhi Centre For Arts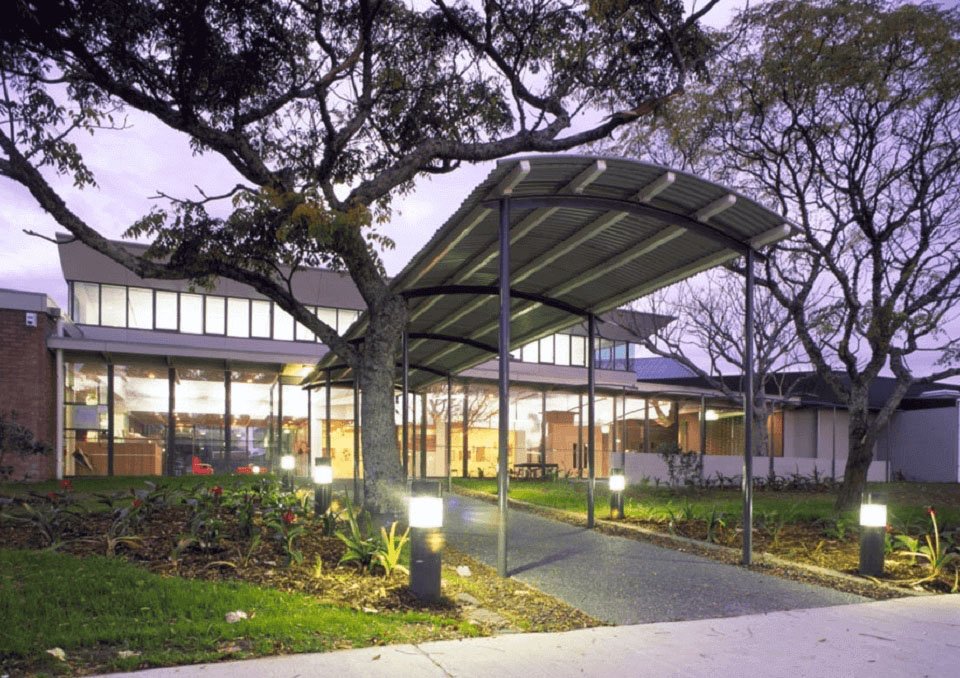 Te Tuhi Centre for Arts is historically gifted by the local tangata whenua, Nga Tai. Its name is a reference to the ancestor Manawatere, an explorer who used red ochre on pohutukawa trees to announce his reaching Aotearoa.
The only art gallery on this list that is founded by all-women, Te Tuhi Centre for Arts engages openly with the local community and educates visitors on social, political and environmental issues through art.
Notable artists that have been featured here include Aaron Scythe, Carin Townley, Ida Marie and Jo Barwick.
7. The Pah Homestead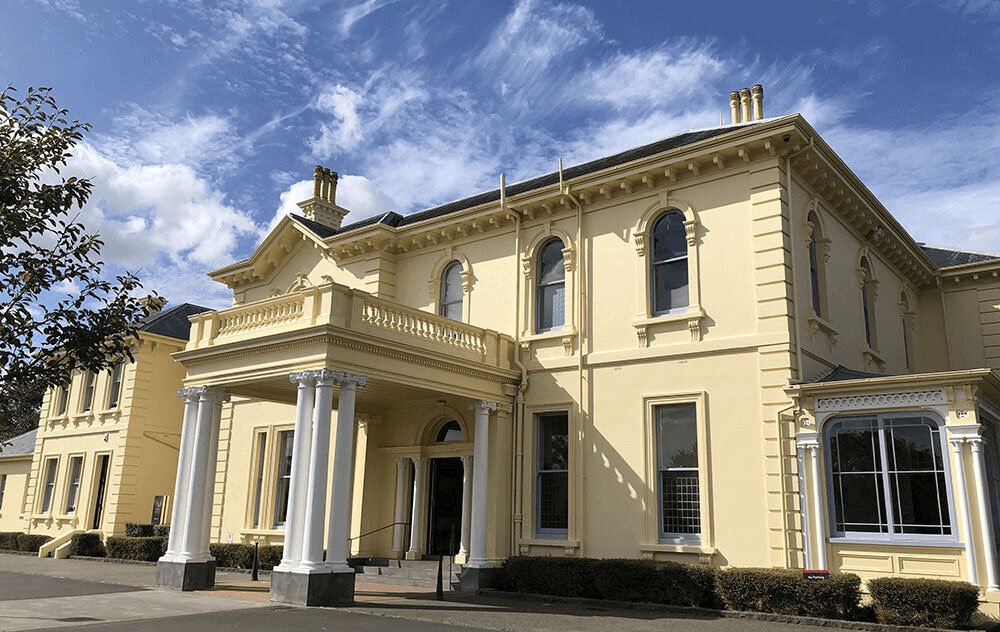 The Pah Homestead is one of the many exciting cultural homesteads in Auckland. Located in Monte Cecilia Park, this art centre is the youngest on the list, having first opened its doors in August 2010.
Boasting similar contemporary works to Parnell Gallery, artists that have been featured here include Christopher Young and Kim Lu.
An ever-changing and gorgeous array of exhibitions are sure to be found, curated from over 93,00 works. The centre also hosts regional touring exhibitions, which might be of help to seniors who are unable to travel to the gallery itself. Additionally, there is a gold coin donation upon entry for all visitors.
Back
Share this article via: